Mobile and Industrial Applications
Fluid Power Sales offers an unparalleled level of expertise and hydraulic knowledge. From energy efficiency to performance and safety, our team speaks your language. We take your needs and translate them into the solution that works for you whether you need a mobile or industrial application. Our engineering sets us apart.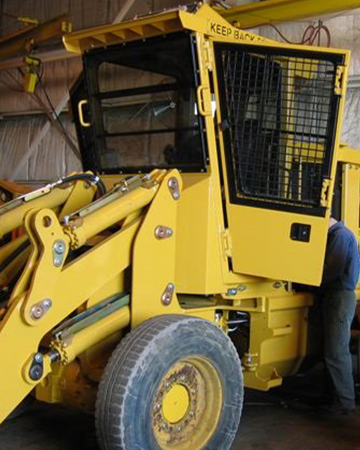 Mobile OEM Applications
Fluid Power Sales supplies a range of custom manifolds and power units to the OEMs that manufacture mobile equipment.
Application examples:

Construction
Agricultural and forestry machinery
Municipal and commercial vehicles
Material handling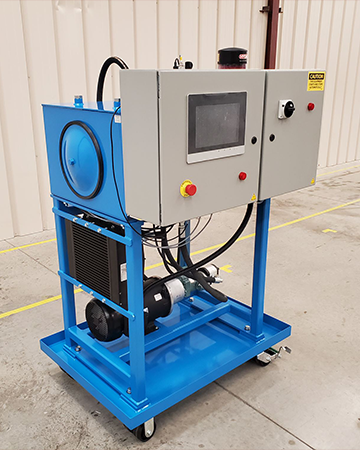 Industrial Applications
When it comes to servicing our industrial manufacturing clients, Fluid Power Sales is dedicated to going the extra mile. We don't cut corners: our expertly engineered, 3D CAD-designed parts are custom made to solve your needs, fit your size requirements, or both.
Application examples:

Machine tool and plastics processing machinery
Power generation
Test machinery and simulation
In-plant applications (metal forming, hydraulic presses)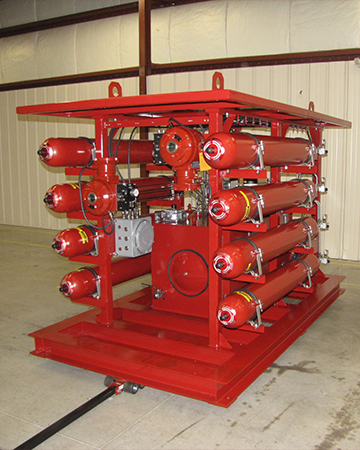 Custom Design and Manufacture of Hydraulic Power Units
The Applied Fluid Power network offers Hydraulic Power Unit solutions that are economical, efficient and tailored for the particular task at hand. Our team of engineers is versed in both open loop and closed loop control systems as well as feedback control systems. We have experience in various mobile and industrial applications, including:
Testing
Conveyers
Drives
Metalworking presses and systems
Engine and engine drive systems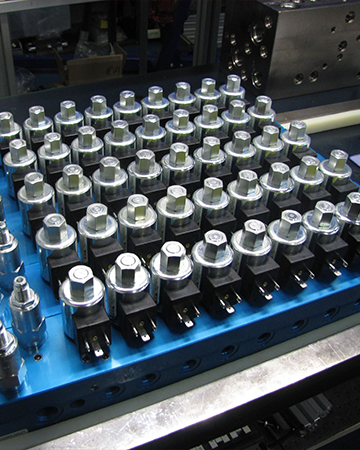 Custom Hydraulic Manifolds for Petroleum, Synthetic or High Water-Based Fluids
Using the latest CAD software and our years of experience designing mobile equipment, hydraulic circuits and manifolds, our team develops practical and efficient cartridge valve manifolds. CAD technology makes revisions and redesigns easy and quick, reducing the time from drawing board to manufacturing. The CAD drawings are then used to quickly work with the end user to fine tune the design to perfectly fit the application.
Most of our manifolds are made of 6061-T6 aluminum, however, we also use ductile iron and steel when needed or requested. Our machinery has the capacity for manifolds up to about 10"x10"x16" and quantities from one to 1000.
Our CNC equipment is programmed and ready for rapid and repeatable set ups so we can easily handle short runs and partial releases of larger orders. We also have the latest equipment (high horsepower and rpm, pallet changers, and coolant through the spindle) to be cost effective on high volume runs.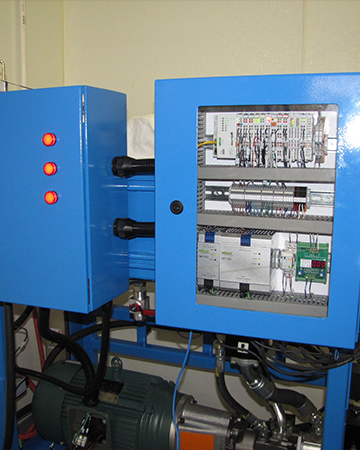 Fluid Power Systems and Electronic Controls Integration
From concept to completion, the Applied Fluid Power companies design and build custom fluid power systems for a diverse selection of industries using AutoCAD and 3D software.
The difference is in the details.
Our team understands machining, hydraulics, and systems. Whatever your project challenge, Fluid Power Sales has you covered.